DOES SITTING FOR A LONG TIME CAUSE YOU PAIN?
Sitting for long periods of time causes a lot of side effects especially with an unsupported pelvis, e.g pain, discomfort, fatigue, and poor blood circulation. It may even result in lower back pain.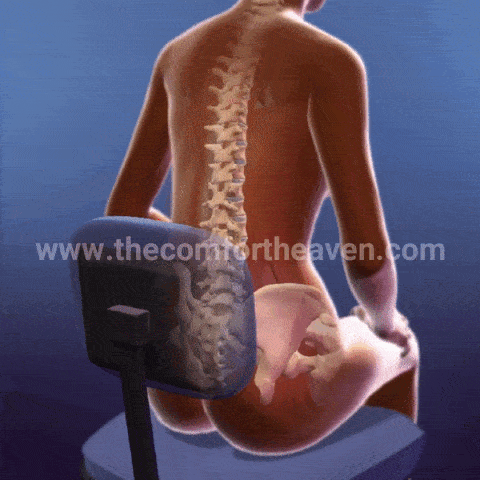 This is why it is always important to ensure that we use chairs or other suitable sitting equipment, that will keep us comfortable and supported all the time. This is where our dual comfort orthopedic cushion comes in. 
Our cushion balances the pelvis and relieves pressure on the tailbone, hips, and spine. It can turn any chair into an ergonomic, posture correcting, pain-relieving seat. It is made with soft plush material and dual temperature texture suitable for hot and cold weather.
FEATURES:
Orthopedic Support: 
Dual-shaped design recommended by surgeons for the treatment of chronic or acute pain by alleviating pressure in a strategic area. Helps

 

relieve symptoms

 

of lower back, lumbar and tailbone pain also sciatica, spine and leg pain. 
Memory Foam:
Contains memory foam granules, so even if you sit for a very long time, it keeps the prototype original shape, and

 

increases blood flow

 

while

 

maintaining support.
Improve Bad Posture:
Can be used to improve bad posture while driving or sitting for long periods, enhancing your comfort while retaining its density.
Everlasting Comfort: 
The thick foam padding in the cushion is just enough to provide you with that everlasting comfort.
Versatile Design: 
Enjoy our pillow's soft exterior and a nonslip gel rubber bottom. A perfect solution for your office or kitchen chair, car, airplane, wheelchair, computer desk chairs at home or at work! 
 Due to high demand, please allow up to 14-21 days business days for your product to arrive!